today i had the first sunday off i've had since starting work at f21, and you can bet i spent it at the flea market! my favorite treasures are a couple of books i got- a french textbook from the 70s full of wonderful images and a baby's firsts book from the 50s. other sweet things from the haul include a tapestry corset, plaid dropped-waist dress from the 70s and a great floral raincoat.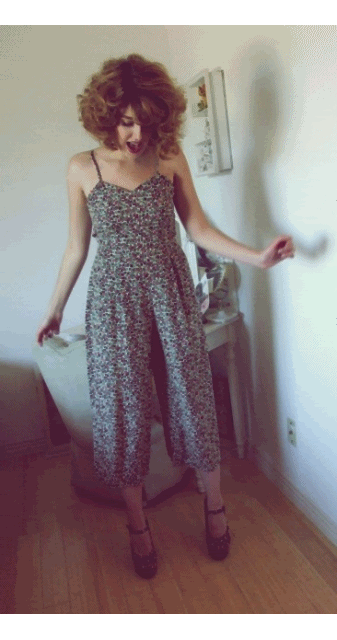 i've come to terms with the fact that i can really only feel secure in pants if they're culottes (or some other highly voluminous shape) or teensy tiny hot pants.
other than that, no news, really!