back from the state of illinois!got a few pictures too. such a wonderful trip, i love being there. the houses are so wonderful, like this one.
i went shopping almost every day, going to the most marvelous garage sales. so wonderful, in fact, that i left with 3 bags and came back with 9!i had to tip my little brother for carrying them.i got so many great scarves!a few favorites are the one with the apple, the peach one, and the brown gossimer one.also, a bucketload of pins!one with someone else's intials, and one saying "mother" plus more. some nice necklaces,too. ive got one of a fortune cookie and its a locket, but it looks a little like pac-man.ive already stashed a few fortunes inside.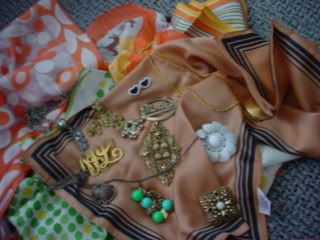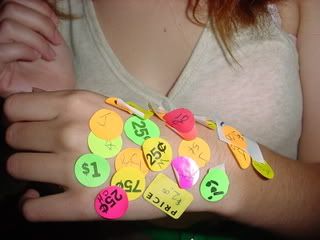 oh my!
now im left to do all the alterations,though.