last nights post was pretty lazy.which is a product of me being so antsy to get all my homework done and being really eager to post something up.that outfit was nice though, i really like these brooches.but i dont have very many outfits-other than outfits with coats-that i can wear 'em with.lucky its coat season soon.
went thrifting with my mom yesterday(when i shouldve been doing homework) and got real lucky.lots of shoes,especially.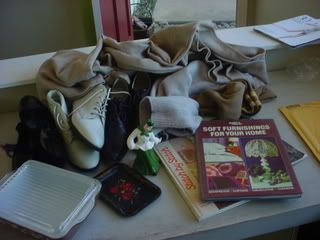 we got a few things for my little brother, a sweater vest and this neat velour shirt-very late seventies.i was eyeing it for a while, but it never struck me to buy it for Jens,since i never wear shirts that arent made for skirts.
that whole paragraph sounded really snotty.
well what-the-who.its the truth.
i got some fantastic booties,and they fit perfectly.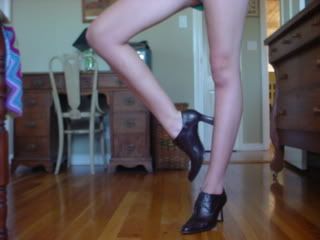 i really resent the bootie trend because i try not to wear anything i see at Forever 21, but theyre so perfect.
i got some cool crochet patterns, too.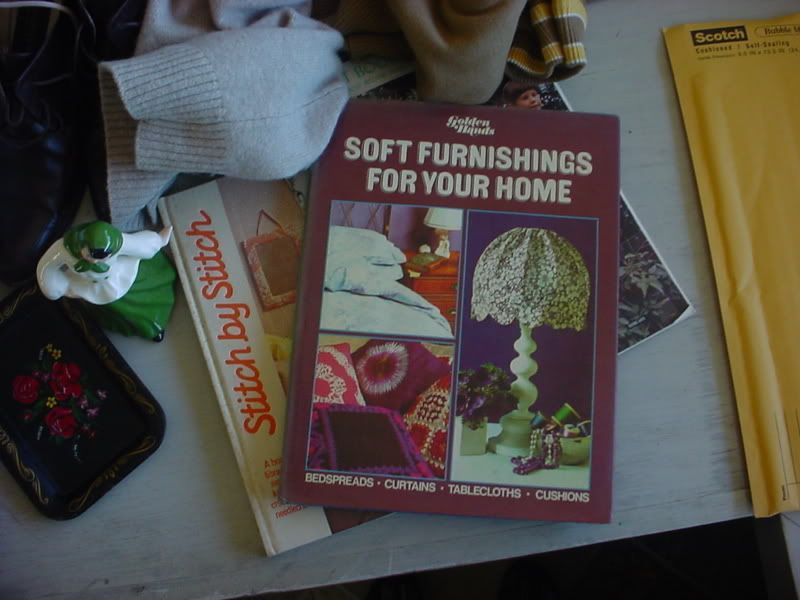 the one thing about books like this is id rather buy the carpeted wall hangings than try to make them myself. they just seem to loose their charm. mabye i could start a business where i make all the things i see in those old pattern books, regardless of how ugly they make be.then sell them!eureka!
but i just realized i would probably be the only person interested in something like that.
oh well.
homework time.