not today or yesterday either.
this was me on monday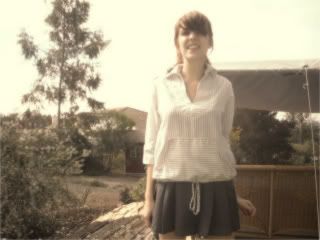 this was my dog on monday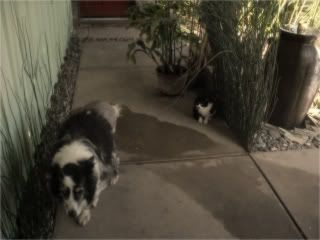 this was me stretching on monday
last night i didnt do much, the earlier part of the day was spent doing nothing, then i went to bed. i went to bed and had many many bad dreams about being chased, being foxy, and giant sheep. also, trains, food, western shirts, snow, vegetables, hot chocolate, neighborhoods and people being dragged behind cars. i woke up at five, terrified, and turned on the television. today im puffy-faced and exhausted. after that, after getting dressed and after eating a gross breakfast of crushed-up granola, ive been at school, upset.
im making things, i dont care, ive brought my yarn today so that i can work on my new project, i just need to keep it hidden, i dont want people to know. secret cloud-makin'
im very mood-neutral today.