this week i finished my entire history course, and it wasnt so hard at all! im just a little bit scared about how i scored on my homework, i only get three questions to answer and one wrong means a failed class. im happy with myself,though, and my teacher is a nice guy.
bryan and i are going for a trip into san diego today. i expect it will be fun. i woke up feeling rotten,though, with the sweats and everything, after last nights excitement. Mitch da Man Flatsound and Bryan are blog warring, mitch with all of the 14 year old myspace friends he could ever need and bryan with the..talent. i hurredly typed out a message for all to read on Flatsound's myspace today, and im expecting a response as massive and one-sided as would be typical of the fans he collects.
last night before bed and after a day of watching violent movies in cafe primo all of this went down, then a long-awaited phone call with bryan, crying, and Rachel Maddow. i couldnt sleep no matter how hard i tried, and i woke up with a jolt this morning and immediatley felt ill. im better now, ive calmed myself down as time has passed, but since i woke up a whole 5 hours ago, i would think it would be better now.
there are things to distract myself with,though. and i have a whole day with bryan to look forward to.
a sweater that needs a button fixed, and two fixed garments, the dress on the right im wearing today.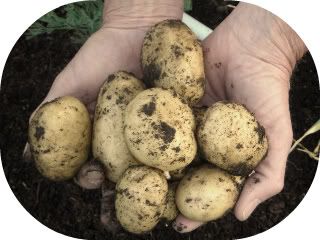 taters from our yard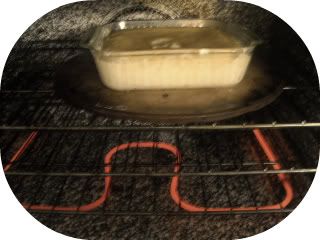 jens is learning to bake and made some delicious lemon bars!