new thrift goodies today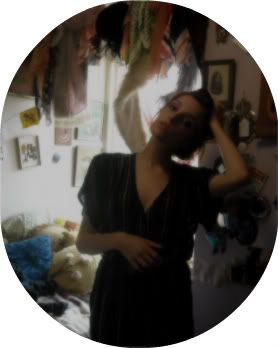 a shoulder padded jumpsuit ill crop off,along with peach and a baby blue pleated skirts, a top and a jacket with frings, and some strange fringed accessory,sort of like something a priest wears. but paisley.
and another top and another skirt, and this odd and cool fringed paisley necklace-scarf thing that ive never seen the likes of before.
i crocheted the collar of a bobble-stitched hood that was once going to be a bear but now i might make into another peasant-wear type thing that i like. i should take my fabrics into my sewing room today and move some childeren's encyclopedias that currently occupy the shalf into my room. then driving school,mabye.