not a standout 3-day weekend, but neither do i remember any other 3-day weekends.
-learned to knit
-went out for burritos many-a-time
-saw bryan
-played with my buddies
-xena was extra perky
-cleaned everything
-started a book
-john and kate marathon
-plentiful outfit ideas that came into creation while cleaning
-exersize in the morning, not in the night time
-had a couple of bad hair days
-took care of my skin and teeth
-am pleased with myself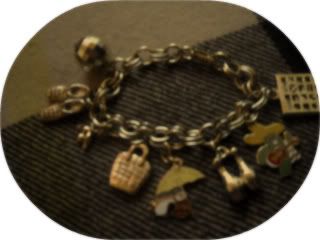 i attached some new charms to my bowling charm bracelet, from a big box of bowling awards i bought at the swapmeet long,long ago and wasnt sure what to do with.
my new shelf, with nancy drew mysteries and some of my own handicrafts resting on it.
tomorrow i will be giving away my no longer needed things and might find myself in a thrift store or two.