news
-my dad made homemade pickles out of the cucumbers in our garden
-my newest dress is almost done, and has been made up to this point with very few do-overs
-jens actually liked something we found for him for once
-i bought san diego street scene tickets
-my mom saw some pretty wool for me today, probably to be made into a purse or shorts
but mostly the same stuff as always. starting off my day with breakfast, washing my face and all that stuff, watching some tv, sewing something up for most of the day, then reading, talking and eventually sleeping.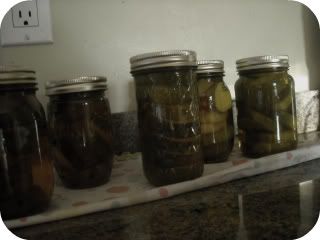 the cool thing about these pickles is that my dad purposely cut the cucumbers in different ways, like spears and little slices for different jars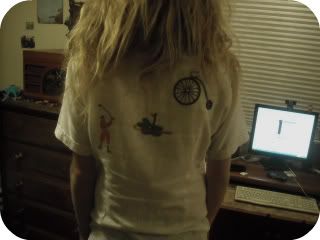 jens' shirt with a golfer and an old fashioned bicycle embroidered in
its always really nice to find tags on clothing i buy second hand, usually theyre either a really adorable font or explaining the garment in a really funny,cute way,like this one on a nice tan vee-neck sweater i bought. except the 25 dollar price part, which i of course didnt pay.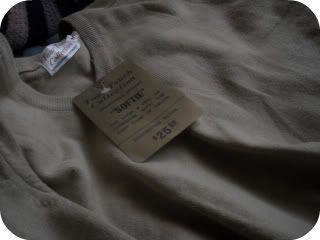 im into wierd decorative hair clips and pins and barettes right now, i have one that i love that looks like a giant 60s christmas tree ornament, some that i wear alot are the crocheted bows i made for myself, and i found this cool cool cool black flocked HUGE hand holding aa little marble or orb or something, its so cool. and it contrasts really well in my red hair, but doesnt take so well in pictures.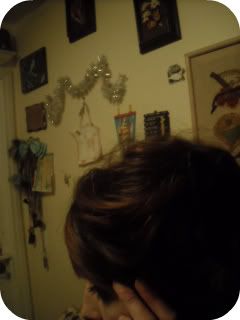 all i really want to do is finish my dress, get it over with, and start on the brown one i really would rather be working on.