for the past couple of months, i havent been able to keep my hands off all the furry stuff i can find. ive got this wonderful fur collar thing, its the warmest and when i wear my hair down it looks like my hair gradually turns into a furry stole.i would like to believe its fake, but who knows.its become my uniform-dress,knee-highs,coat,fur. im very much sick of all the little dangly pendants everywhere, so it makes it easy for me.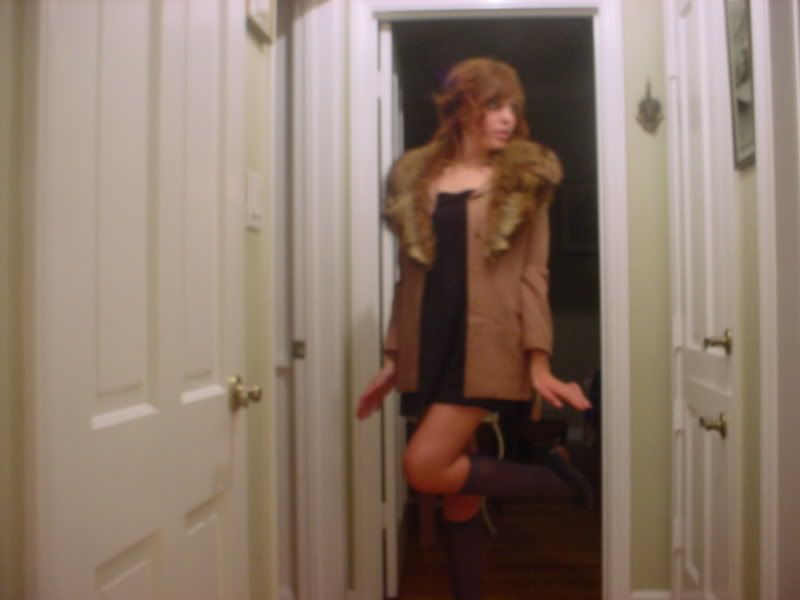 im trying to decide weather or not to bring back all my knee socks to illinois tuesday.i dont know what ill do without them.ive got packing to do. before packing ive got to plan out what i want to wear, which is always such a hardship for summer isnt my prime fashion season. ive got quite a few little polyester mini dresses and jumpers that would do the trick, i believe.
i did my hair in a frizzy updo last night,i havent done anything that takes more than 5 minutes on my hair in eons, so it made the finished product all the more worth it.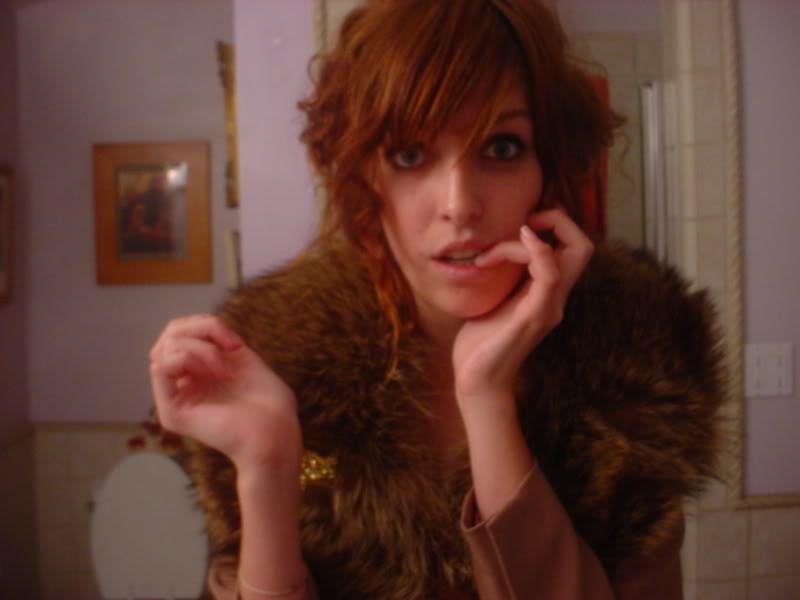 its a nailbiter!