today i slept in very late, ate some bad food, drank lots and lots of cups of tea and coffee, painted my nails pink with a heart on the pointer finger, watched willy wonka and the chocolate factory and five minutes of grease, and went out to tresspass and collect old bottles full of sand.
i also hemmed up a new skirt and wore it, but spilled some coffee on it. i might wear it to school tomorrow,anyway.
its only seven, but i feel like going to bed right now.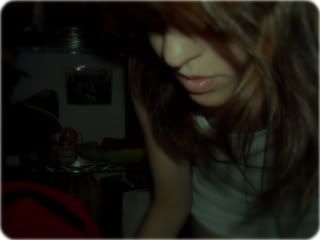 so many good feelings to think about and appreciate, im a collector of good stuff tonight, like a piece of tape you find behind your couch with lots of lint and necklaces and buttons all stuck on. its all stuck to me now!
some old collections-
pictures of ronni, me, bryan and maddie, all in one pretty place.