today has been alot easier than i thought it would be. staying up late last night helped. it was amazing, i actually think i had an out-of-body experience for a half a second. i was laying in bed, trying to fall asleep but not thinking about anything, i had been doing it for about an hour. i re-focused and suddenly felt the energy inside of me lifting up and out of me and rising. it scared me, i gasped and i felt myself re-assembling, almost. it was magnificent!
im going to do things differently, now. im going to start the shop, i will. im going to do as much homework as i can, im going to make everything i do as much fun as i can and absorb myself in it as much as i can, and im going to stay up as late as i want and sleep in as long as i want, too. suprisingly, last night after the phone with b. i felt scared only for a few minutes, but actually a little bit freed, and a little liberated. its about me, its not about me to anybody else, im the best one for me, im the one who has the best intentions and im the one who has to make it for myself. things are better with other people, though, its better to enjoy things for what they are than abusing them to distract you. im just going to draw people into my life, let them in if they want, let them understand and do with me what they will, and hopefully be a better person for it. i need more positivity in my life, and friendships are important.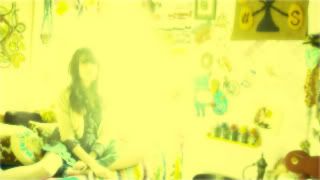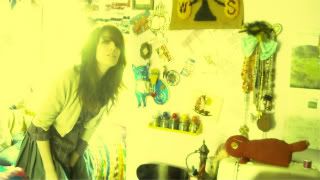 i made myself a vanilla banana smoothie for lunch, and ive got honey all over my fingers, and my mouth.a big cup of tea is what i need next, and ill finish my work and then set out on my new project, a little picnic set for two. i dont know why for two, i suppose if i was out eating anything in public i would be with other people. it ought to be cute.
im not waiting for anything to happen.
P.S.
MY BOOBS GREW!!
FINALLY, AT SEVENTEEN, I THINK IM FINALLY HITTING PUBERTY!!