i went over to matts pad today to help him get things cleared away and finished up before the big move-out.
i scored a lady head and forgot the metal detector.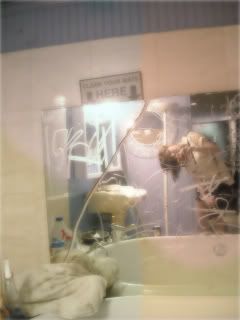 i left josh and matt, bryan and i ran an errand, i felt good all day. i didnt feel hungover at all. it was warm out, and i enjoy not needing to bundle up. i wore one of my new boy shirts. tammy said i looked like i used to look, which i liked sorta. i went on a walk, and it was nice because every once-in-a-while a cold puff would blow through and hit my knees.
tomorrow i have a doctor visit.
tonight, im planning on finishing my scout uniform, or atleast the patches.
ive got a hangnail, and im thinking about starting a second blog for things im making.