which shoes to choose?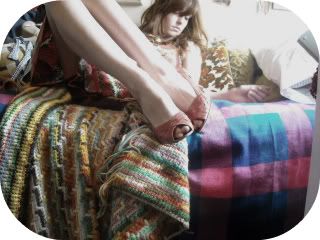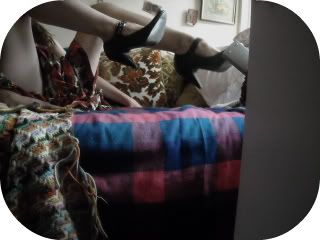 wedding today with bryan,
im wearing my pineapple dress, the yellow platform shoes, a petticoat under the dress which i didnt like at first but now am convinced made it the best dress it could be, and because its chilly im wearing a cardigan. i dont know how i want to wear my hair,though, and stuff like that but thats okay. ive got time. im leaving at three, i think.
my shoulders hurt, probably because i crossed my arms almost all day yesterday, and i woke up with a headache.
i like packing bags for overnight stays. its nice to think about things ill need, and its nice to be prepared.