today started off on the wrong foot. which isnt hardly a suprise to me anymore.
now its lunchtime, and sometimes meals are all i have to look foreward to.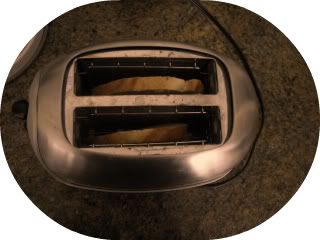 toastin lil slices, the last in the bag.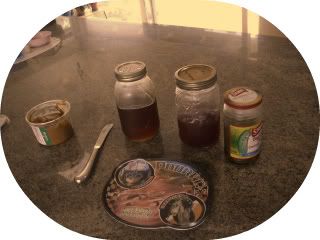 condiments for me
me, not crying just covering my face, wearing the same sweater ive been in for the last 3 or 4 blogs, and showing you my huge tangle.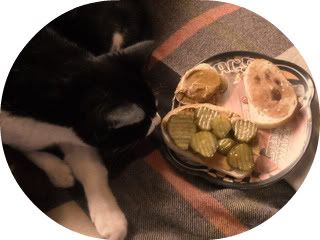 xena liked pickles and peanut butter! she licked all the flavor off. i ate it still, because i love her and that doesnt gross me out. and because i wanted the rest of my toast.
its raining today, and today is a friday. ill do something tonight, i hope. i want to get out of pajamas for a few hours.
oh, ive found some white cotton and now i can finish my pinafore!