today i went to an estate sale with my dad, at nine o'clock in the morning.
we went to a garage sale which was only two doors down from the actual estate sale, but spent like 3 minutes really angry that i had wasted my whole mornin in the pursuit of a hidden garage sale that wasnt even that good.
the real estate sale wasnt the best,either. a woman who wasnt a member of the family was directing the estate sale- i suppose she was hired to price everything, lay everything out and work the register, as well as put up advertisements and signs..that is alot of work, actually...but still, i could tell the prices were about 15 percent higher than they needed to be, because she was gettin a slice of the pie,too. i didnt like that. she was really nice,though.
the belts in the bedroom were one of the things i grabbed last-minute, i didnt see them until i was laying out all of my things and figuring out what things needed to go and stay. a needle-point belt and a black belt with a pretty buckle were the ones i chose. i got into the closet first, along with a sweet little mexican lady, and we talked about the swimsuit we thought was outrageous.
in the checkout line.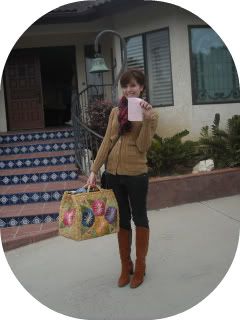 i like these raffia purses alot right now. wicker ones,too. theyre really summery, and when i compare them to the leather ones i usually just go with, it makes so much more sense to use a baskety one instead. i never really pay attention to fall or spring or summer colors. of course, i wouldnt wear a wool coat in the summer or a tank top in the winter, but it probably has to do with the california weather..i wear the same things all of the time, mostly.
speaking of wearing the same things all of the time, i DO always wear the same outfit to estate sales. if i have to wake up at 6 in the morning to get to a sale, ill just pile on the same sweater, jeans and boot combination, and usually with the shirt i slept in the night before!
my mom bought Fiddler on the roof last night, one of my most favorite movies, and im going to go watch that now. after, ill take a walk. i dont think i want to make anything today.