i dont want to work on anymore of my sewin, and i dont feel like reading much,either. my back is sore and hurting, and i want to get outside n stretch my legs.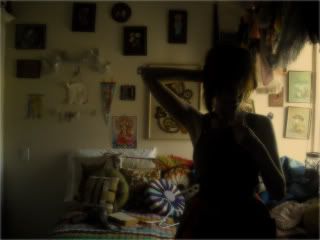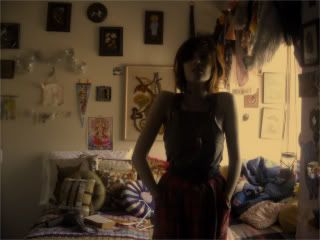 im trying on my new plaid skirts again, just to make sure i really like 'em.
the cat fight i wrote about last post has ended up leaving xena injured, with claw in her and a scratched duclaw. we'll take her to the veterinarian's tonight. baby baby baby bop, xenie zucchini, i hope she doesnt get too scared at the vets. its really making me sad. i tried to telepathically communicate with her and let her know i was trying to help her, but she bit me, and so im leaving it up to the doc. all i can do is love her and leave her alone.