my brother's friends are over, and man, are they the most boring boys ive ever met.
happily, ive had this dress that needs fixing to distract me from their shennanigans all afternoon. it is the exact same color as my hair...which i cant decide is fabulous or really wierd looking. not my hair color, i mean the dress plus my hair, together, on me.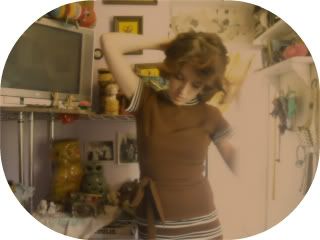 also, check out my curls! the wet-set came out really great, ill do it more often!
ive got twenty pages to read through before my class tonight, which isnt alot but the information is so hard to absorb that ill plan on reading through it twice.. i cant explain how nice it feels to be able to start on a dress and finish it with such ease, then move on to the next thing totally stress-free, reading should be a much more enjoyable experience than it usually is.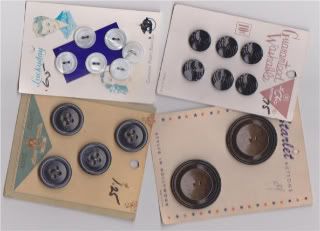 Guaranteed Washable!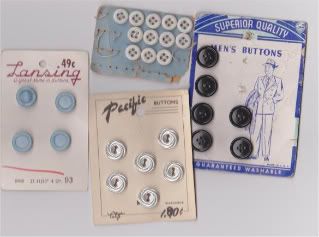 those blue Lansing buttons were my first choice for the dress, but there werent enough. and the superior quality men's buttons make me laugh and think of Bryan.
ive been struck with a wierd couple of ailments today. first, my hip was grinding on a bone or i had a wierd, lasting, cramp or something and i would walk and a very sharp and concentrated pain would just come up and suprise me, i tried to massage it away the best i could,though. then, my throat i think reacted to xena dander or the dust from my sewing machine, and it felt really swollen and dry, i drank some water and it helped almost immediatley, but im still scared that ill come down with a sore throat soon.
i forgot to take the clothes off of the line!