for my first of many, many, many posts of an outfit including one of this last weekend's estate sale finds, here's a piece that was ready to wear and didnt need any modifications. i wore it today for a trip into little vietnam with my mom and dad (it was pop's birthday, plus their anniversary)and bryan,too. perhaps a bathingsuit wasnt the best choice for a day of feasting (isnt it funny how feasting and fasting are only one letter apart?) but i looked good and was glad for the opportunity to wear it before the seasons turn.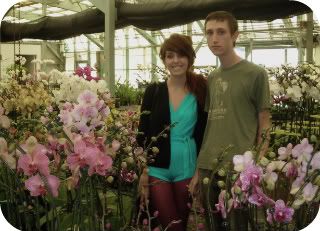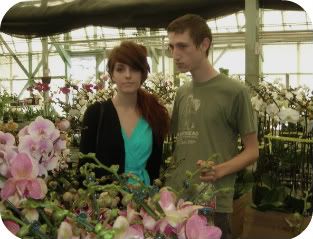 i wore it with marroon tights instead of black, which i think was a good decision as they complimented the bright blue so well. black might have looked more "ballerina", and even though the ensemble was very costumey, the marroon tights evoked a very different feel, and didnt colorblock my body so much because of the sheerness. oh, and this looked much better without the sweater on. i posted on my facebook that i looked like a radio rockette, which is a word thats been on the tip of my tongue for a whole week now. bryan was pretty correct in saying that it would be best for a party-too bad my party outfits have no place anymore!
we ate some pho..which is a classification of soup and/or noodle dish, i gather. we were served plates of basil (which is still making for delicious burps), lime, some mystery green, bean sprouts and jalapeno, which we added to our dishes later. since most of us were vegetarians minus my dad, we all ordered their only vegetarian dish which didnt dissapoint. the only bummer about everyone getting the same thing is that we couldnt share!
in other vegan/vegetarian news from today, bryan and i have been cutting sugar out of our diets in most forms other than raw sugar, because of our discovery that most white sugar is filtered through bone charcoal, like i brought up a little while ago in a post. it was sort of bittersweet to have to sacrifice our foreign treats we'd found at the market after remembering about the sugar (we're still getting the hang of it) but my parents did score alot of yum-yums for themselves, and my favorite thing is the fresh tofu baby loaf we purchased! its very tasty and reminds me of the indian cheese my dad and i used to make.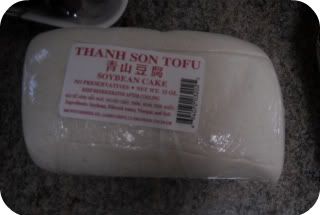 yummy! ill probably eat some for breakfast while its still fresh.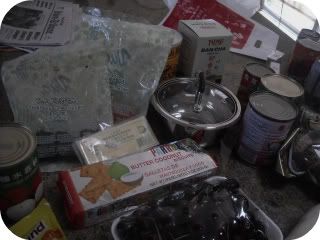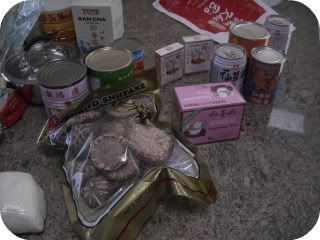 after a dinner at great china a week or so ago, i was inspired to buy these dried mushrooms, despite my lack of culinary knowledge in anything other than cakes and pies. maybe ill ask my little brothers girlfriend about them?