ive been trying to communicate with people through "meow"s all week, its fun but i should probably stop before it becomes a habit.
this dress ive posted about before but i never really showed you all of it..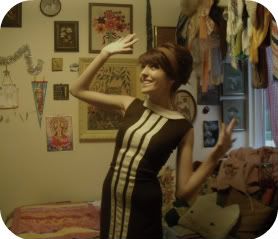 for some reason i thought this dress was longer than it actually is..its not too much longer than some of my mini dresses. even though i like it alot i havent worn it since i bought it, which was in october! i enjoy finally wearing the clothes that have been pushed all the way back in my closet, then realizing theyre great!
mm not much else is new..