the semester from hell has officially ended, and i couldnt be more happy. ive cleaned out my sewing room/clothes rack, uploaded new items to etsy, got my hair did (more on that later) and rekindled my friendship with my best girlfriend.
the collection turned out very well and im glad i worked so hard that every detail that i wouldve wanted taken care of was indeed tended to and everything looked fabulously complete. tonight my iron is broken and i really cant do anything, but im sewing up a jumper and the piece that comes after that, im not sure about yet.
my last day of class for the semester was emotionally turbulent, i guess you'd say. in retrospect, i was probably weighing out the not great final grade i received based on the standards of the people around me, not by my own methods of feeling good with my academic performance. im not a star student and dont strive for the best grade in every class, but i ended up crying over my teacher's harsh critique and how vastly it contrasted with the a++ my pal got. i was upset and jealous and we talked it out, but yeah definitely a super stressful, emotional conclusion to this last few months.
after all that, we went to the mall i work at so that i could fetch my work schedule, and my favorite pumps ripped so i had to buy new ones. i settled on black crushed velvet platforms, even though im not a big fan of platforms in any casual application, i DO enjoy a platform with tights, preferably in all black, and my old black not-platforms are no longer with us so id say it was a necessary purchase.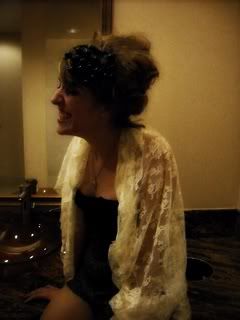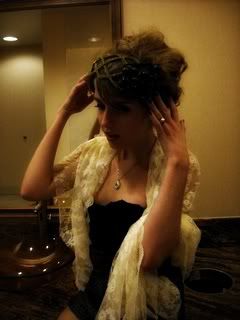 i wore this outfit, which you can read all the deets of on my lookbook.
so now that the semester is over, im going to lose that last 7 lbs worth of the freshman 15, which im looking forward to. isnt it a shame that when your bod looks its best, your face looks too thin and creepy? how do you fix that?! drives me nuts.